Last Tuesday I was meeting a friend at a local mall to share the gospel. But my friend never showed up, which was really surprising. So I decided to go it alone.
I really struggled. Let me just say, "I hate malls." At least trying to strike up conversation in them. For the most part they are distracting and I feel claustrophobic in them. I prefer being outside. It's not fear that I struggle with, but the awkwardness, especially in a place that is dead when it comes to the amount of people there. You're eyeing up people wanting to talk, make eye contact, and walk over — with about 30 yards of space in between. The person sees you and immediately can hear the 'Jaws' theme music in their head, thinking your going to sell them something or worse.
But what do you do when you're in that situation, especially by yourself? Here are some things you can do to help.
Sit down and pray
Really, sometimes it's just that simple. There were so many times I just couldn't strike up a conversation to save my life. I'd try and either people would walk away, ignore me, or flat out give me the stiff-arm. So, after a few I would just go aside somewhere and pray that the Lord would send the person He wants me to talk to at this moment.
Evangelism is a lot like fishing. Moving from place to place stirs up the water and makes the fish nervous; all you accomplish is driving a boat all over the lake wasting gas and energy. But, sometimes the Lord just wants you to be still and trust in Him to send the right person to you.
This was the case when I was in Manti, Utah at the Manti Mormon Miracle Pageant sharing the gospel to the Latter-Day Saints (LDS). I kept getting the stiff-arm and got yelled at a few other times. It wasn't until I sat down, prayed, and listened to the Lord speak to my heart on what to do. I got up, went to where a brother was open-air preaching and had a real divine interaction with a guy who just "showed up" to the event who wasn't even Mormon. I led him to the Lord and he skipped away with joy among a crowd of ten listening in. Trying to do everything ourselves without the Lord's help can be impossible.
Go buy a cookie
Sound's ridiculous, but this has worked for me as well. Which is the hardest tract to give away? The very first one. There were times when I just couldn't get my first one out. So I would go to a stand nearby that is selling food or drinks and I would buy something, then hand the attendant a tract. Sure it cost me a dollar or two, but at least I was able to get my first one out, and start talking. Plus, maybe that person needed Jesus as well, and was the conversation you were supposed to have in the first place. Not to mention, cookies just cheer anyone up on a rainy day.
Maybe you're there for other reasons
Sometimes I've gone witnessing and I was there for other reasons than sharing the gospel. Once I shared the gospel and the only people I gave tracts to were already Christians. I didn't consider it a waste, but used the time to encourage other believers to go out and share their faith too.
This time at the mall, I ran into a couple that I haven't seen in years who used to go to my church. It was a great visit and was really nice and encouraging to see them again. Maybe the reason I was there was to run into them, reconnect, and get together in the near future for some much needed Christian fellowship.
Just leave
If evangelism is not going well where you are, leaving the venue is not necessarily giving up; it just means you are not in the right place. Pray and ask the Lord where to go. Sometimes getting in your car and driving home is what you were meant to do. There were two times this happened in my life that blew me away when I did this.
One of which was on May 17, 2005 I started the day with my wife at Saylorville Dam, a scenic spot near my home. There wasn't many people there, but there were a few opportunities which for some reason I hesitated and didn't take. I left for home feeling I had let my Lord down, and should have at the very least talked to one guy sitting on a bench.
When I gotten home, my wife made plans with another couple who came to the house for dinner. The boyfriend and I were watching Star Wars on the Television which led to a conversation about God, then pornography, and before I knew it I was sharing the gospel to him. Before they left I gave him the book, The Case for Christ, and even to this day he remembers our conversation. I was so encouraged that I went out to share the gospel the next several days.
The other time was on December 19, 2006. My wife and I were planning on going to a Bible Study with a group from my church and then going witnessing in the area. As I was getting ready the bell rang. I opened the door and three Mormon LDS missionaries were on my porch. My wife called the group and said we were not coming; God had other plans. That night led to more discussions with the missionaries in my home for two months.
There are plenty of sinners out there. Sometimes you're just not in the area you're supposed to be.
Leave a tract behind
If you do leave, or are walking and nothing happening, leave a tract behind for someone to see and pick up. Pray that God will put it in the hands of the right person so that their heart would read it and come to faith in Christ. Although not ideal, there have been many people through the years that got saved by a tract someone left behind.
Greg Kokul, President and founder of Stand To Reason was an atheist and did not believe in God in his younger years. It wasn't until he found a gospel tract in a supermarket shopping cart that he read it repeatedly to disprove its writings. He was forced to reconcile his beliefs with the Bible and gave his heart to Jesus Christ.
Hudson Taylor, British Missionary who founded the China Inland Mission, which led the Gospel work in Inland China and was also saved by reading a gospel tract in his father's library at the age of 17. After reading the simple printed tract he concluded, "If the whole work was finished on the cross of Calvary, and the whole debt of sin paid, what is there left for me to do? There was nothing to be done but to fall down on my knees and accept the Savior and His salvation and praise Him forever." He went to faithfully serve the Lord for 51 years in China.
Moishe Rosen, founder of Jews For Jesus, was led to the Lord by a pamphlet about heaven his wife left on a table in their home. By trying to prove the pamphlet wrong, he was forced to examine his thoughts about God and to examine Christianity as truth. He went to church with his wife the next day and he proclaimed his faith in Christ Jesus.
According to Joey Hancock of the American Tract Society, he said 53% of those who come to Christ worldwide came through the use of gospel printed literature. You just never know what a little piece of paper can do.
Don't get discouraged
Don't let the situation discourage you to the point of not doing anything. I hope these few items would better serve you to help you refocus on the task at hand and what you have to offer for those who desperately need to hear the gospel. Please comment below about your situations God turned around to get you talking and sharing your faith.
November 19, 2022 marked the 30th annual Marshalltown Holiday stroll where we set up tables outside Stepping Stones Christian Bookstore to give away tracts, treats, and the Trinity. If you were to ask those who went to the event to describe it in one word, I guarantee the answer would be, "cold." Brutally cold if I were to be honest. The temperature ranged from 14 degrees to a high of 17 degrees Fahrenheit. I made the decision the day before to call off the help from where I fellowship because of the potential gelid temperatures and I'm glad I did. With no room inside the store to warm up, it would have been a miserable outreach experience, and possibly dangerous especially for those who have never done street evangelism before in temperatures like this.
I asked my neighbor, Bob, if he wanted to join me, and was blessed that he did. Paul, who runs the event every year and his wife, Mary, showed up earlier and started setting up the hot cocoa that we gave to patrons coming to warm up inside the store. Bob and I finished setting up outside. It seemed to take forever to get the lanterns lit, not to mention the propane heater which couldn't really be felt anyway.
With everything set up, people started to show up promptly around 4pm, and trickled in until the parade which started right on time at 5pm. We passed out a handful of tracts, along with candy canes and chocolate. I love the tracts that Paul buys for these events. Some of my favorites are: Tis the Season, There's No Christmas Without Christ, and The Greatest Gift, which the image changes when you tilt the card. Another favorite we gave out was this one which broke down John 3:16 in a way that unbelievers could understand the gospel.
We had several good conversations even through the frigid temperatures. I appreciate Bob's boldness and direct approach to stepping out in faith, even if it meant reading tracts to people. I met with one gentleman, Marc, right outside the booth. He claimed to know Christ, but then when I asked him if he kept the 10 Commandments, he said yes, but not perfectly. We went through some of them, and he still wasn't truly convinced of his wickedness towards a holy God. I brought up his need for a blood sacrifice, and that's when he got really interested, describing the sin offering and the transfer of sin to the animal; that Jesus is that blood sacrifice and his need to place his hand of faith on the forehead of the Lamb of God in order to receive forgiveness and cleansing of sin. After I was done speaking he said that a friend of his is a pastor of a nearby church and has been wanting him to come. He said, "Tomorrow I just may pay him a visit. I never heard it like this before. I have questions now. Thank you." He took a gospel tract and I gave him the booklet, "Why Christianity?"
Last year we had better weather, and hopefully this time next year I will be ready to take a team up and do what we were planning on doing: sharing Christ with the lost and encouraging fellow believers to go into all the world and preach the gospel.
The last Saturday of the fair. I was so happy when I had finally gotten through it without physical injury unlike last year blowing out my knee. This year I took more breaks and sat down trying like crazy not to have that happen again. I succeeded, and I'm very thankful.
This year went very well even though I didn't work the Gideon's International booth as much as I did last year, which probably helped my knee situation. I was thankful and blessed by the many conversations that I had with those who came in. Whether it was with unbelievers, Atheists, or Agnostics; Christians, the strong believer, or the new babe in Christ, we fulfilled our task to share the gospel and encourage the Christians. In this next conversation I did both.
I noticed a young man and his young daughter come in to look at the train around the ark; more so her because she looked so much like my wife's pictures when she was that age with bright freckles and long blond hair. When he stood up I reached out and gave him a tract booklet about Noah's Ark. With some small talk I asked him if he was a Christian or goes to church. He introduced himself as "Buddy" and said he goes to a Baptist church somewhere in the country, believes the gospel, understands it, but feels that something was missing; he never felt as if he was saved — the "aha" moment. I asked him to articulate what the gospel was to him, and saying all the right things, you can tell something was sightly off; even saying that his pastor had been in counseling with him for several months and cannot figure it out.
I shared my testimony with him and how I got saved, the feeling of elation and knowing I was accepted by God. I also shared my wife's testimony, but nothing helped jar or help him figure out why he didn't have that same experience either. I told him that everyone doesn't have the same experience or feelings, and that is ok. But when you get run over by a grain truck, you will know it; and God is bigger than a grain truck. To say that He doesn't affect you is impossible. He agreed to which he nodded wide-eyed and frustrated.
I thought for a few seconds and asked him to talk about himself, since I was doing most of the talking. He spoke of when and where he heard the gospel, family life, what he did for a living and that he was a self-made millionaire at 25 years old: to which I thought that was his problem, because money does a weird thing to people. In the same breath he said, "My father died two years ago and ever since then I have been angry at God for taking my dad." My eyes got wide, he stopped, thought a few seconds, looked me right in the eye and said, "I'm mad at God because he took my dad away from me."
Buddy looked over at the case and saw the tract booklet, "Why is there Death & Suffering," picked it up and said, "This is why I'm here. I think I finally figured out my problem. Thank you." I prayed over Buddy and his daughter to give them peace, joy, and love. His wife looked relieved and filled with smiles. He gave me a hug before leaving and thanked me for taking time with him and being so patient.
Death and suffering of a family member does crazy things to a person and blame usually goes to those who caused it, or to the One who had the power to stop it. People often wonder how God can be all-powerful, all-knowing, and all-loving; yet allow such catastrophes, tragedies, and suffering of innocent people. It's no surprising when burdens become so great that people cry out to God in anguish, "Why won't you do anything? Don't you care?!"
The truth is that God has created this world a "very good" and perfect world. We were never created to suffer and die. It was the fall of man in Genesis 3 that led to sin and death (Romans 5:12 and the verses that follow). The death of man and animals was not part of the original creation. But, God showed mercy to humans and took them out of the garden so that they would not eat of the Tree of Life and live forever in the state of sin and decay. We must remember that death is penalty for our own personal sin, not only for the sin of Adam. In reality it is our fault that the world is the way it is, because no one is really innocent for all have sinned and fallen short of the glory of God (Romans 5:12).
What then? Are we better than they? Not at all. For we have previously charged both Jews and Greeks that they are all under sin. As it is written: 

"There is none righteous, no, not one; 
There is none who understands; 
There is none who seeks after God. 
They have all turned aside; 
They have together become unprofitable; 
There is none who does good, no, not one." 
"Their throat is an open tomb; 
With their tongues they have practiced deceit"; 
"The poison of asps is under their lips"; 
"Whose mouth is full of cursing and bitterness." 
"Their feet are swift to shed blood; 
Destruction and misery are in their ways; 
And the way of peace they have not known." 
"There is no fear of God before their eyes." 

Now we know that whatever the law says, it says to those who are under the law, that every mouth may be stopped, and all the world may become guilty before God. Therefore by the deeds of the law no flesh will be justified in His sight, for by the law is the knowledge of sin. (Romans 3:9-20 NKJV)
Well boys and girls, it is that time of year again — the Answers In Genesis booth at the Iowa State Fair. This is one of the major evangelism events of the year, and we are very excited. Here is the following information to register and join us for this amazing event.
To register with Answers In Genesis and join us for the event, go to: http://answeringenesis.org/go/iowa. There are videos here as well to show you what you will experience and what the atmosphere is like in the Varied Industries Building.
Tulip Gospel Outreach also put out some information and links within it's website as well. Click the link here for additional information. https://www.tulipgospeloutreach.org/events/event/iowa-state-fair-gospel-outreach-2022
As in the past several years and in conjunction with the Fair Outreach, Testify Camp will be training and equipping people how to share their faith during this time as well. For more information, please click the link below with Tomorrows Forefathers if you would like to attend this event as well. https://tomorrowsforefathers.com/testify-training-camp/
As a Christian it is your duty and obligation to share Jesus to those of this lost and dying world. Come join us and learn how to share your faith.
To register, please respond to the appropriate people in the above links, and do not email me or respond through the comments of this blog post.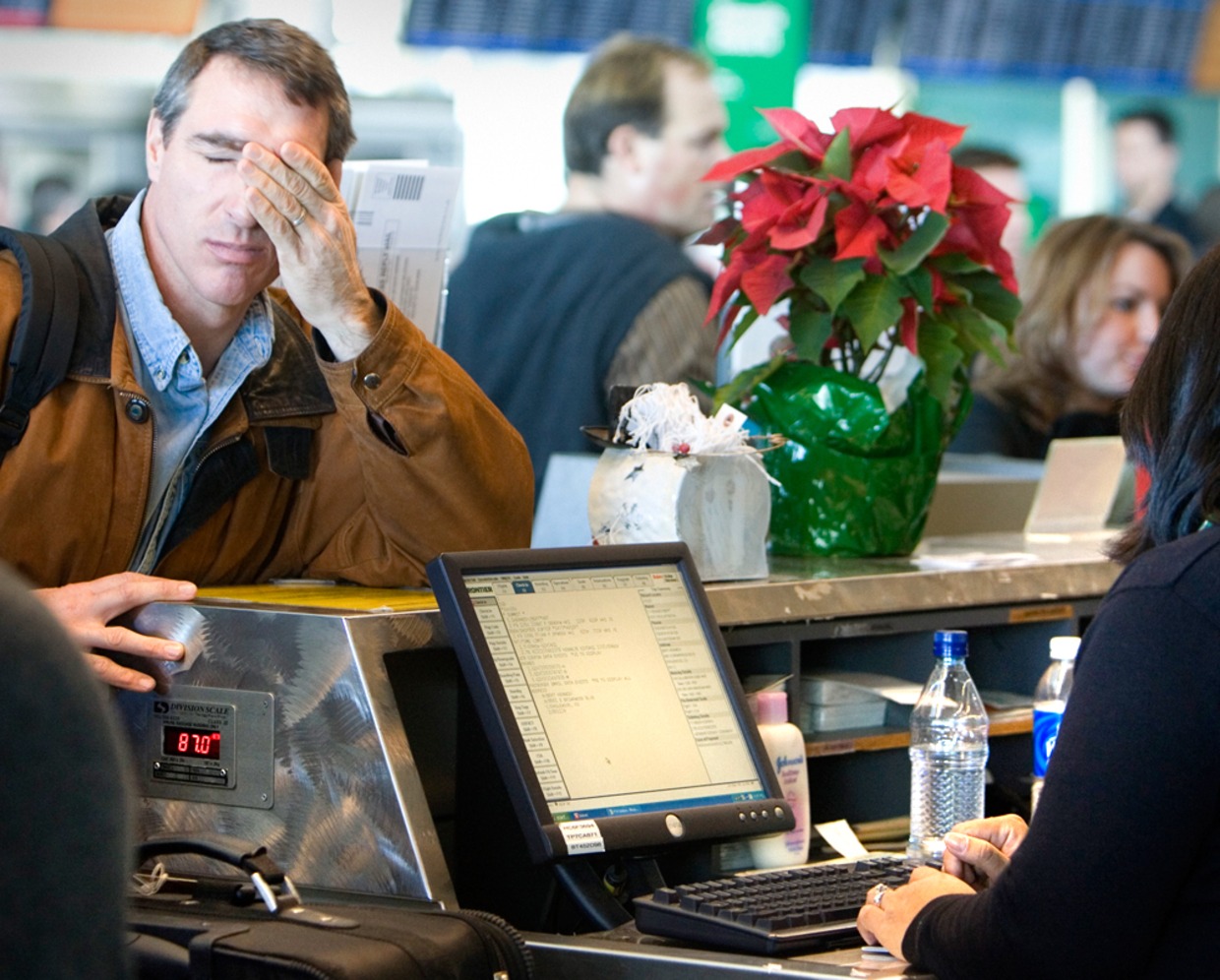 We go through life being inconvenienced for many different reasons. Whether at the store when they don't have our favorite ice cream. We are inconvenienced when we are stuck in traffic trying to get home to our wives who have an amazing night planned. And, we are inconvenienced when we break down on the side of the road and are late for an important event and can't do anything about it. No matter what, when things go awry and not the way we planned, for the worse and not the better, we are not happy, and deserve better. Or do we?
I remember a time when I was on a business trip for three weeks in Georgia. Away from my wife, listening to lectures, watching films, taking tests, and working with people my personality is not compatible with to then come back to the hotel, grab a meal, and go to bed to wake up hours later and do it all over again. I was ready to come home. Guess what? Didn't happen. Got to the airport and my flight was delayed. Then delayed some more to the point where I missed my connecting flight. With no flights available, I was stuck in an Atlanta Ramada Plaza that looked like it hadn't been updated since it was built in the late 1960's. Not to mention that they gave me meal tickets to use at the hotel that hadn't a working kitchen since Ronald Reagan was President. I was not happy or joyful — just feeling put out.
Look
So where does the joy come in? It comes in Jesus Christ. That no matter what situation I am in, I can use it for Christ's glory.
People ask me often why I am so patient and that in really sticky situations I let things (for the most part) roll off my back like water on a duck. Not always the case trust me. My friends know me better. But for the average person I'm pretty patient. How did it happen? The Lord for one. Of course, but also there are some things I do to help me through a situation, like I'm having right now.
Look Up.
Many times when I've been down or anxious, I go outside on a nice clear night away from city lights, and look up at the stars and think to myself, "I am a very insignificant part of this entire universe that God created for His glory." Depressing? No. Because I am traveling 67,000 miles per hour on a rock that is spinning at 1,000 miles per hour, the sun that heats the earth enough to grow plants, lets us see, create solar energy, among hundreds of other thing but not too close that we burst into flames or far enough that we turn into Popsicles and freeze to death. Every morning I know the sun will rise and at night I know the sun will set, and there is nothing I can do about it. You know what? It's cool with me. I can't control what goes on in space, but God is in control. He's way better at it than I would be. Read Job 39-42 and prepare to be amazed at God's glory and His control on our lives.
Look Out.
Now when I say "look out" it's not a warning, but a comfort. Every once in a while I will put my face up against the bathroom mirror, close one eye, and stare at my eyeball. I'll study it, check out every line and detail. The colors, the shapes, size, and just say to myself, "wow, God created that, and that is just one small piece of me." Blows my mind every time. He took care to make that, among many other parts. Designed and engineered for His glory. I am His special creation. What is He going to do with me today?
Looking out also means looking out into the world who needs Jesus. Compared to those who are destined to endure the wrath of God in hell, I am doing alright. But why shouldn't that cause me to pity those who don't have that salvation. My love for those who do not know the Lord, heard the gospel, or received that salvation He offers through Jesus should trump anything that comes my way; to take these inconvenient moments in life on the chin and use it to share the gospel with those who are conveniently placed before me.
Look In.
Next time you're having a crappy day, and things are just not going your way. No matter what you do, it's just not working out, do this. Take your right index and middle finger, put them together, and put them up to your neck and feel your heartbeat. Is it beating? Then you're doing pretty good. Seriously. When I get really messed up, depressed, sad, angry, put out, I just feel my heartbeat and say, "Yup, still beating. Praise the Lord. Doing good today." Now this may not work for everyone and I would never belittle any condition people may have like chronic pain, disease, cancer…etc…etc. I've met people who would be thankful their heartbeat wasn't there. But for most of us, the average person, that heartbeat is the only thing keeping you from sudden death. I mean think about it. You have a pump in your chest that never needs maintenance, lubrication, oil, repair, or primed and pumps at least if not over 100,800 times a day, every day, without stopping. How can you think about that for a few minutes and not praise God for what you have?
God's Plan Usually Isn't My Own
Here is my point. I am a part of the entire creation. I am fearfully and wonderfully made, created in God's image for His glory. God is the potter, and I am the clay. Formed with a purpose and function with love. Since He created me, He can do whatever He wishes in my life. Do we really have free will? What if I made a pencil from scratch. Does my pencil have free will to write whatever it wants? Do I own the pencil? Can I write anything I want with the pencil? What if I snapped the pencil in half and threw it away? Can I do that? Do I have that right, or does that make me a mean person? So if I am God's creation, made with a purpose and function, does that give me the right to do whatever I wanted? Nope. Does it give God the right to do whatever He wanted with me? Yup.
I remember as I entered the hotel I prayed a short prayer and asked God to reveal why I was there. Sometimes He does, and sometimes He doesn't. But if I was there for a reason other than missing a flight, I would like to know. But here is what happened.
For the past three weeks I had been reading a book by John Piper called, When I Don't Desire God: How to Fight For Joy. I happened to have it in my hands checking in when the man behind the counter saw the book and commented on it. I told him what the book was about and he took a picture of it and said he needed to read it. He'd been a joyless Christian for months and had been praying for a revival in his heart, feeling bad that he didn't have a desire for God. I talked with him for several minutes and encouraged him. I gave him the gospel, a tract, and a Gideon New Testament and he said it was the first time he'd smiled in a while. God has plans for us that we don't know. A man plans his ways, but God directs his steps (Proverbs 16:9).
Better Than I Deserve
Years ago I had the privilege to know a man at church named Ken Hunt. I never really talked with him until one day he overheard me telling someone about a problem in my basement and he offered to help. After helping me with the basement we ate dinner my wife cooked and chatted about things to get to know each other. One thing about Ken is that when you asked him, "How you doing?" he always answered, "Better than I deserve." One day I asked him about it and was curious what he meant. He just answered something like, "No matter what we get in this life, it is better than what we deserve, and that's hell." That was a key moment to my thinking as a Christian, that no matter what I receive in this life, it will be far better than anything I deserve in the next. Thank God (literally) that He sent His Son to willfully pay my fine with His life blood on the cross so I can have that better life. This helps me have a thankful heart as much as I can.
So, even though I slept in my clothes and with the light on at the tattered hotel, I thanked God I had a roof over my head and a lock on my door. I didn't get much sleep, but thanked the Lord He will allowed me to get up another day and breathe His air.
For the past several years (with the exception of 2020) I have had garage sales at my home. I actually revel in it even as an introvert. For some reason I receive a great deal of satisfaction talking with people, joking around, and just being my goofy self. Last year a friend pulled a metal gas can out of the garbage and challenged me to sell it. I actually sold it for $5.00 and got a picture with the guy I sold it to. This led to a few conversations about the gospel and things that I do.
Freebees and giveaways
Every year though, I try to give things away. Tracts are very hard to give out at a garage sale, at least for me. I had some ESV give-away New Testaments left over from last year; but thanks to Pastor Kevin Wilson of Calvary Chapel Ames, this year I had two cases of free books to give away called, What Time Is Purple, by Tom Hammond. It is a fascinating very short read that uses humor, the Bible, and science to get through the post-modern mindset. I have given these to college students, Doctors, and even a man with a PhD in Marine Biology. I encourage everyone to check it out and at least download a copy of it from their website.
I had a few conversations and gave away at least 80 to 100 books (I don't keep track because I'm not a numbers guy). But one conversation was with an older gal who is a Christian and was looking for books to give to her grandkids and children about Jesus. Well, she came to the right place. About an hour later she had a box of books, new tracts to give away, and about 12 copies of What Time Is Purple. It's important to encourage believers to share the gospel because they can reach people I cannot. There has only been a handful of exceptions where I can share Christ with children. But this grandmother can, and in greater numbers.
Changes for next year
As the weekend went on, and the amount of people dwindled, I mused over what I could have done differently. Not in a self-condemning way, but to make next year better.
I really liked the free purple booklets, so I would like to do that again. I think they were a hit with most of the crowd, and very few people rejected them. I think most were intrigued by the title and back cover. Some who did reject them at first came back and received one later wishing they would have taken one in the first place.
Next year I will order a large amount of business cards with my eBay store and a short gospel message with something about myself. I will probably use the store logo, so it will be fairly easy. Another thing I would have done differently is to decorate my driveway with sidewalk chalk; maybe with a gospel message or link to the 180movie.com website to share the movie about the evils of abortion. I like those word clouds similar to this one from Blue Letter Bible graphics, and that could be a possible idea as well.
Sharing Jesus at work is probably the most stressful time and place. The anxiety is high when it comes to sharing Jesus at work to your peers, and especially your boss. There are some things that you can do and how you approach people that makes it easier and less stressful.
When your coworkers ask how your weekend went, tell them something spiritual you did.
This was probably my favorite way of interjecting something spiritual in the conversation, and at the very least your coworkers will know what you're about. Depending on where they are at, they will either look like a deer in headlights, or will want to start planning a prayer meeting with you to interject God into the workplace. At this moment, I wouldn't go for broke, but it's a nice opener into who you are and who your God is.
Share Jesus on your time, not company time.
We must remember as Christians that we are to be fair and honest with our employers. There is no difference between reading a newspaper on the john when you should be working, and sharing Jesus on company time. That would be considered stealing in the eyes of God, and against the eighth of the Ten Commandments.
Your time is your time. On breaks, lunch, or even at meals when traveling outside the office.
Tell your testimony in the first person.
A few times I felt really strong about sharing Jesus with someone at work, that I had to do it right then and there. Whether there was something mentioned on the television in the break room, or something that the other person said, it was unavoidable as the Holy Spirit shoved (ok, not really shoved) but prodded me to say something.
One way to do this is to share how Christ saved you and answer questions in the first person, using many "I", "me", and "myself" statements. This doesn't put the pressure on the other person to answer anything, but puts all the pressure on yourself, as remembering a historical event.
While traveling on business.
Coworkers are nosey, especially around the water cooler. But use their nosiness to your advantage. If you are traveling on business and seated next to your coworker on a plane, witness and share your faith with the stranger next to you. I guarantee that your coworker will be paying attention and may strike up a conversation during the trip. This nosiness can also play in your favor in the break room while on the phone with someone; people listening in to your phone call.
So, the next time you are working with unbelievers around you, take the time to stop, pray, and ask the Lord to open a door to share Christ with those you see on a consistent basis at your job. As you put your foot forward, even if it is a toe, the Lord will put a stone in the shoes of those who you work with.
Please leave a comment below if you have any other ideas how to share your faith in the workplace.
Continue earnestly in prayer, being vigilant in it with thanksgiving; meanwhile praying also for us, that God would open to us a door for the word, to speak the mystery of Christ, for which I am also in chains, that I may make it manifest, as I ought to speak. Walk in wisdom toward those who are outside, redeeming the time. Let your speech always be with grace, seasoned with salt, that you may know how you ought to answer each one. [Colossians 4:2-6 NKJV]
Several years ago my wife and I would go through the scriptures inductively, and in this particular day we were finishing up Colossians. Every so often as we read and study together the Lord presses upon my heart something I have never seen before. The Holy Spirit has a way of using our spouses to gain insight of a text probably because they know us so well. Today was one of those days as we read and explained things to each other, the pieces fit perfectly for a lesson that I personally needed to hear.
As the Apostle Paul gives states the application portion of this epistle, think about how we can apply these verses into our daily lives as we As we go through the verses above, think about how they fit into evangelism each and every day.
Continued Earnest Vigilance in Thankful Prayer
When it comes to evangelism, many of us talk about planning, preparation of sermons, and getting ready to talk to people about Christ. We read the books, plan the events, but some of us neglect the things that really matter…like prayer. The Reverend Billy Graham stated that if there is one thing he could do differently, he would spend more time in prayer. Not only more time, but quality time, earnestly and with the right heart and attitude, being thankful for what the Lord has done in YOUR life, and that he chose to save even a wretched sinner as yourself in the midst of your sin. When I open-air preached, I was always reminded of that. I tell others, "Gifts are meant to be shared, and I'm just sharing the gift that was given to me ten years ago." This is how to be successful in prayer…preparing your heart, be alert in what you say, and doing it with the right attitude.
Pray for Open Doors to Preach the Word
More times than I like to admit I go through life not praying for God to open doors and windows of opportunity to preach His word. But if you think about it, it's the divine appointments that seem to have the most impact in evangelism. God is the mover of all things, and His plans always come to pass. As you go through life, "Think Evangelism." Think of every opportunity and every interaction as a moment to share the gospel. Maybe you haven't shared the Lord with the lost in a while, and you feel dry. Pray to God that He would open those doors of opportunity and help you be the soul-winner He created in you.
Make it Clear. Make it Count.
The NASB says of verse 4, "that I may make it clear in the way I ought to speak." Our prayers shouldn't end with just opening the doors, but also asking God to help us walk through those doors and help to make our speech clear in a way that others who are outside the fellowship of Christ can understand. It's not enough at the end of the day we say to God, 'We shared the gospel with ten people today,' when those ten people didn't understand a thing you said. I need to pray to ask the Holy Spirit to make to make what I say understandable. Not so much that they understand with their heart but that they at least understand with their head. It's the Holy Spirit's goal is to change the heart, it's my goal is to make it understandable.
One way is to teach unbelievers as if you are teaching children. Not talking down to them, but simplifying it. We shouldn't use "Christianeese" and big words like presuppositionalism and propitiation which just adds to the confusion. We should take the Apostle Paul's advice and just preach Christ and Him crucified. Not getting caught up in things that don't really matter in the beginning. There is a place to talk about baptismal regeneration and the reasons why or why not to keep the Sabbath. In the beginning though…just adds to the uncertainty of the Christian faith for people who are on the outside.
How To Walk and How To Talk
In verses 5 and 6 we see how the apostle Paul responds to how we as believers and soul-winners should walk and talk. When I came to these verses something struck me right off the bat…the walking part of the Christian soul-winner comes before the talking part. It's as if the walking aspect is more emphasized than the speaking part. Albert Barnes, author of Barnes Notes states in his commentary the reason why this may be.
"The reason why we need to walk in wisdom towards outsiders is the following:
People of the world judge of religion, not from the profession, but from the life of its friends.
They judge of religion, not from preaching, or from books, or from the conduct of its Founder and his apostles, but from what they see in the daily walk and conversation of the members of the church.
They understand the nature of religion so well as to know when its friends are or are not consistent with their profession.
They set a much higher value on honesty and integrity than they do on the doctrines and duties of religion; and if the professed friends of religion are destitute of the principles of truth and honesty, they think they have nothing of any value. They may be very devout on the Sabbath; very regular at prayer-meetings; very strict in the observance of rites and ceremonies – but all these are of little worth in the estimation of the world, unless attended with an upright life.
No professing Christian can possibly do good to others who does not live an upright life. If you have cheated a man out of never so small a sum, it is vain that you talk to him about the salvation of his soul; if you have failed to pay him a debt when it was due, or to finish a piece of work when you promised it, or to tell him the exact truth in conversation, it is vain for you to endeavor to induce him to be a Christian. He will feel, if he does not say – and he might very properly say – that he wants no religion which will not make a man honest.
No person will attempt to do much good to others whose own life is not upright. He will be sensible of the inconsistency, and will feel that he cannot do it with any sense of propriety; and the honor of religion, therefore, and the salvation of our fellow-men, demand that in all our intercourse with others, we should lead lives of the strictest integrity."
Now this does not mean that us Christians are not to mess up. I mess up. I've failed all of these in some way or another. But this shouldn't be the norm, and it shouldn't be done knowingly. Repent, and turn around. Humble yourself, ask for forgiveness, and do it quickly. I do because I don't want to be a reproach to Christ that someone curses my savior because of something I did or said. If they see in us that we can't even follow what we preach, why should they. If we can't follow it, why do they think that they can? Sometimes when I get the courage to ask tough, personal questions, I often ask, "What is stopping you from coming to Christ?" The answer I often get is because of how other Christians treated them, or because of televangelists wanting their money.
This week think of practical ways to apply this to your life, and do it. Pray that God would make you a better soul-winner and for Him to open doors of opportunity to share God's word. Bless someone with the gift of the gospel, and show the kindness, love, and compassion Jesus has for others. Be a light in this dark world.
Traveling down to Pella was even more tiring than the past two days. Last night I had some great sleep, but the pains and soreness of walking and standing was starting to set in. Worried that my knee was going to act up again, I was hoping that wherever I was I could be able to sit.
I was glad that my wife came with me, and Jami, a friend and prayer partner from church was meeting us there. I knew it was going to be a good day. It's so much better to know that people you know from your fellowship are supporting you. Even though many evangelists belong to "Club Frustration," and that we are all in this together, even though we are in separate places, it's comforting to have people who you fellowship with you every week are there.
After the morning teaching session with Eddie Roman of Living Waters Ministry, we broke up into teams. I obviously took my wife and Jami along, but was surprised with the additional team member — the headline speaker, Dr. Robert Carter. We had some good conversation at the booth about evangelism, but he admitted that with his time with the other leaders he was unable to have a conversation with a stranger. I said, "That's going to change today." With a nervous smile, we prayed and went to get a bite to eat.
After lunch we started walking and they nervously asked where we were going. I responded, "We are going to take people's pictures, and then give them a tract and try to engage in conversation." I don't think they really understood, but that's ok. The weather was really getting nice, and warm; much different than what they forecasted earlier in the week.
We got to the edge of the canal and put my hands behind my back. They all looked at each other, but I said, "We are going to wait right here and wait for the fish to come." I could imagine what they were thinking, but they trusted me. "Couples will come over and try to take pictures of themselves, but they are going to give me their phone and I will take their picture and start a conversation." They laughed, but that's exactly what was about to happen. Just then a couple came up and tried to get a picture.
"Would you like to get a picture together; I can take that for you?"
"Oh, that would be awesome; thank you." Handing over their phone to me, I took a few shots and gave it back.
"Are you both from around here?" They replied that they were not, and so I gave them a pamphlet about Pella's Christian Roots, the founding of the town, and an inspirational message on the back along with the website. After explaining it to them we talked for a minute and went our separate ways. Turning around, Dr. Carter smiled and I could tell he was thinking it can't be that easy. But it is. I took some more pictures of different couples and families to solidify that this wasn't just a one-and-done; that even when I was denied the phone all I had to do was joke, "I'm not very fast, and I know you'll be able to catch me." They would laugh and gladly hand it over. I even told them, "I'm a millionaire, I don't need your phone," and hand them a million dollar gospel tract.
I knew Dr. Carter was totally relaxed and wanted to try it. So he did. He did great. He never flinched, and walked up to the couples with grand confidence. He did it again, and again…each time more relaxed than the first. It was fun to watch, and elated for him. I walked up to the last time he tried this method to see how he was doing. He was overjoyed.
We left this couple and went back to the edge of the canal to talk.
I looked at him and asked, "Who told you that witnessing had to be difficult?" He paused, but I can see his wheels were spinning. I asked again, "Who told you evangelism had to be hard?" He didn't say anything. "We are to be a blessing, not a burden. We are to be helpful, not harmful…right?" He nodded, and smiled even bigger.
I asked him, "Robert, what did we do here today?"
He thought about it for a moment and said, 'We saw a problem and lent a helping hand. Then we gave them a tract or the gospel.' I smiled, and he laughed out loud. It really was that easy. I had to hide tears building up in my eyes because I just saw a changed life right before my eyes. Not the life we as evangelists usually look for, but I believe these life changing moments are even more important. Why? Because this changed life will go and change other lives with the knowledge of the bible, and creation that he already knows. There is no learning curve.
My wife, Lisa really stepped out in faith as well trying out the picture taking evangelism method and seeing that it actually works. The people she talked with were Christians already, but it was awesome to see her out of her comfort zone and do it.
Honestly, it is too much to teach a person everything about evangelism in a weekend like this. It takes patience, determination, and much discipleship to get there. A person needs time to watch, try it out, mess up, and have victories. It takes time to learn a skill as well as well as to apply it. That's why discipleship is so necessary in learning. You never get experience without doing something over and over again.
We decided to take some tracts and walk around the canal area. I had gotten into some conversations with a man who was sitting alone and some boys that were in an alley along the canal. Then take some other pictures in other places, just in time to watch one of our leaders, Brad, do some open air preaching.
After the last teaching session with Eddie Roman, it was time to say our goodbyes to all our friends until we meet again at the next outreach. It's always a sad time, at least for me because we are all in this together, but alone in the places we fellowship and go to church. We all learned so much this weekend. The teaching from Dr. Carter, Eddie Roman, and guidance from Tony Ramsek are top notch. Dr. Carter thanked me several times that I helped him get out of his comfort zone and step out in faith. I can only lead, but it takes the individual to actually move and do what I suggest. I'm thankful for the leading of the Holy Spirit, and the faithfulness of him really wanting to grow. Praise God; what a great weekend.